Enter event form data on the Kiosk app through the Athlete view.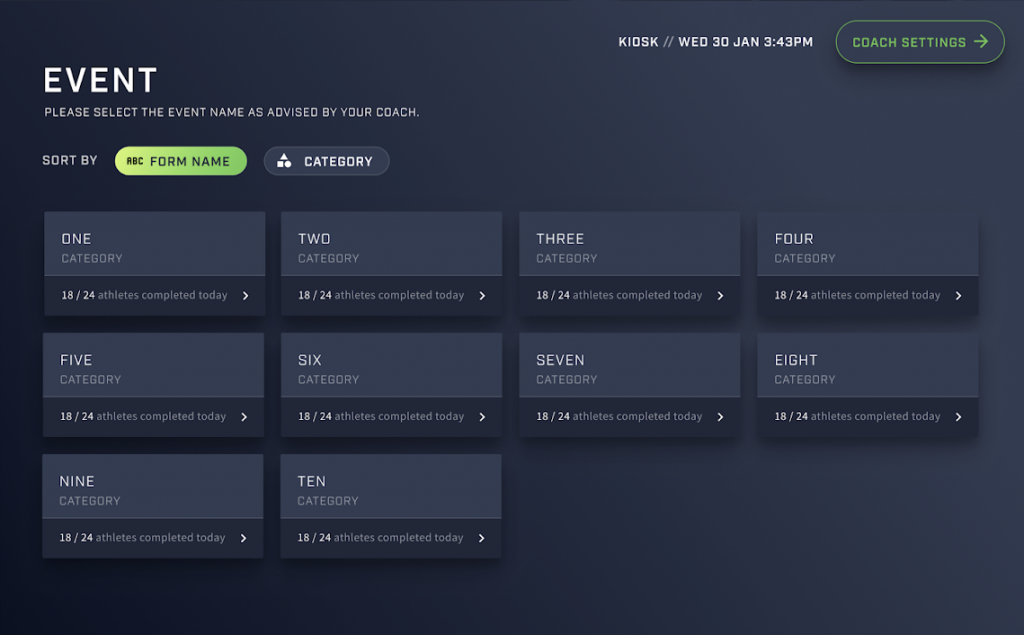 The athlete view of the Kiosk application means people can choose which event form they're going to fill out (as above, where the event forms are named one through 10) and then select themselves from the loaded group (seen below) to complete their data entry.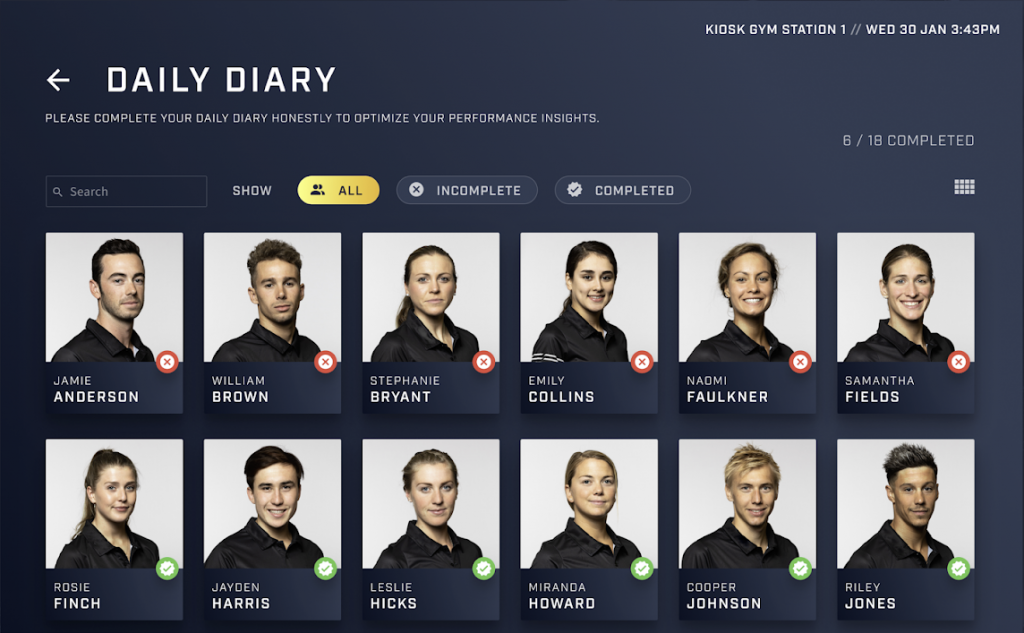 The final step is to fill out and save the event form to create a record, as shown below. Once the record is saved, the kiosk will go back to showing the event selection screen.